What It's Like Working With a Virtual CFO
Rob Ripp
August 14, 2023 11:00:00 AM EDT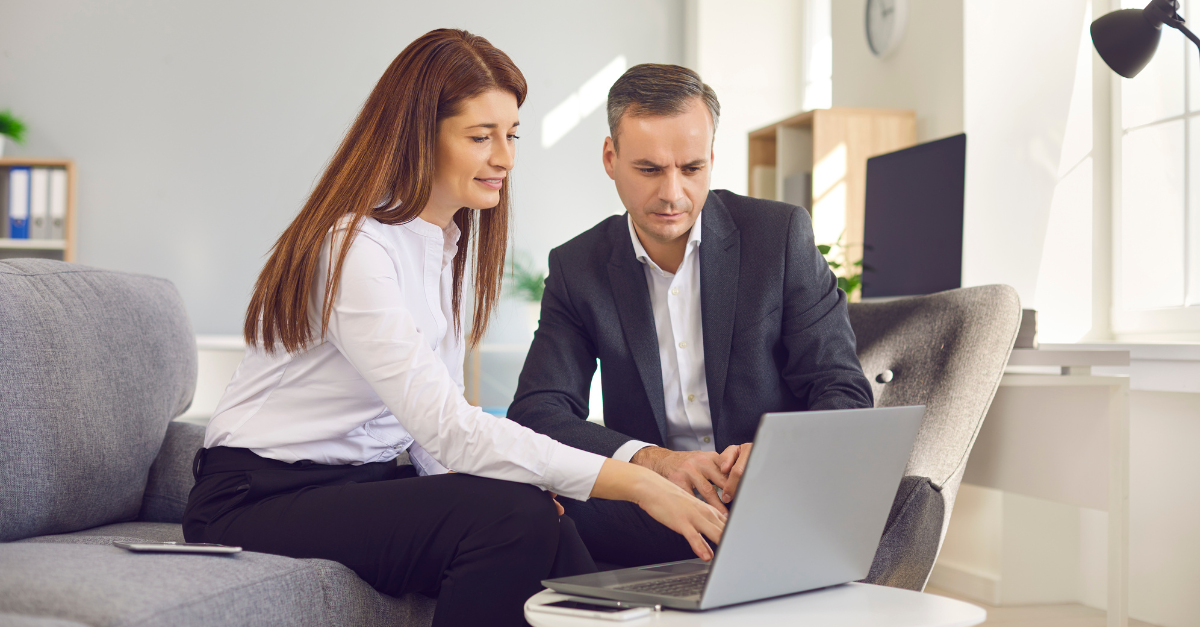 We've been surprised by how many business owners we've met that get anxious speaking to a chief financial officer. They often admit they know nothing about finance and may feel judged by that. The fact is, if business owners were great accountants virtual CFOs would not exist.
If business owners were great accountants,
virtual CFOs would not exist
The right virtual CFO for you provides great insights and has the temperament to ease anxiety and make you smarter and more confident in financial matters.
In this post, we'll talk about what its like working with a virtual CFO. The topics we'll cover are:
Virtual CFO Services
From developing financial plans to doing taxes, there are many different ways a virtual CFO can help you. Their services can be categorized in three ways:
Financial Planning and Analysis
Advice
Accounting oversight
Fundraising / M&A
Administrative functions
Financial Planning & Analysis
The #1 tool every virtual CFO uses is development of the annual financial plan. When properly done, this roadmap to improved sales, profit and cashflow can dramatically accelerate growth. It is augmented throughout the year by additional financial analysis and tracking of key performance indicators (KPIs). This ensures the company stays on its charted course and provides early warnings when things start to go awry.
Advice
Virtual CFOs are great advisors. They see the economic impact of everything that happens in your company and work with other companies like yours. Their advice tends to focus on three areas: growth, capitalization and profitability.
Virtual CFO Advisory Areas
| | |
| --- | --- |
| Growth | Evaluate various options to grow: new products, new channels of distibution or new staff |
| Capitalization | Advise on different capital structures (debt, equity or internal cash flow) |
| Profitability | Advise strategies to contain costs or improve productivity |
Oversight
Bringing in a virtual CFO shifts oversight of the financial operation from the owner to a trained professional. They can implement new controls and processes, ensuring your financials are properly stated. They'll oversee and train your internal resources in best bookkeeping practices. They ensure that you are properly allocating resources to maximize return on investment.
Fundraising / M&A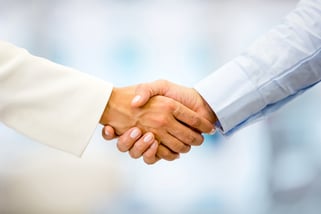 Raising capital and expanding through acquisition are popular strategies for fast-growing companies. In these cases, a virtual CFO skilled at closing transactions adds a lot of value.
The virtual CFO brings expertise to handle the demands of closing the deal. They also bring bandwidth, enabling the business owner to focus on the strategic aspects of the deal and to continue running the business.
Administrative Functions
In any small business its managers are expected to perform several different functions. Virtual CFOs are no exception. It is common to see areas such as human resource, IT, insurance and others fall under the purview of the CFO
To meet demand, we are starting to see more boutique virtual CFO firms offer services beyond traditional accounting and finance.
RELATED: How to find a virtual CFO [ARTICLE]
Onboarding: Getting Started with a Virtual CFO
Onboarding is a set process many virtual CFOs use to transition a client to a more robust financial department. There's a lot that needs to happen, from enabling access to various online systems to creating a financial plan.
Onboarding can last up to six weeks and it may get intense at times. Expect weekly meetings or more as well as some homework.
These are some of the things onboarding will accomplish:
Access to online systems (banking, payroll, etc.) so the virtual CFO can do their work
Established procedures and checklists to post transactions and prepare financials
Clean up the books from old or errant transactions
Improved chart of accounts and resulting financial statements
Development of the annual financial plan and KPIs
Creation of financial reports
Working Together
After about three months or so, you should be settled into your new financial rhythm. These are some of the things you'll be doing.
Meetings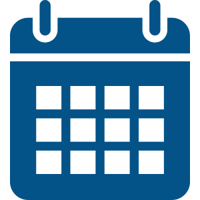 You should have standing meetings with your virtual CFO at least once per month and will likely be meeting with them more than that. Depending on what you have contracted, you may have weekly scheduled meetings, or an allotment of "check-in calls." Some months may be light on the meetings, others heavier. Find the rhythm that works for you.
Once per month you should have a formal financial review to go over your financial report and plan. Other meetings usually center around a specific initiatiave. Some owners like more "coaching" type sessions or want their CFO to attend weekly leadership team meetings. It's up to you. Just make sure when you are sourcing virtual CFO candidates they will meet with you when you want.
Communication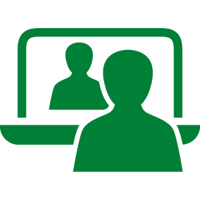 Many virtual CFOs work remotely and communicate electronically: email, Zoom, Slack, etc. Since they have multiple clients they prefer to schedule meetings as they are not always available to pick up the phone when you call.
It will be more of an asynchronous relationship unless you require them to be on-site regularly where you can better control their schedule. On-site can be more expensive due to travel time and the fact that the virtual CFO cannot work on any other clients while they are with you.
Requests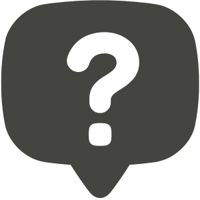 When you need something from your virtual CFO, just ask. It's best to do it electronically so they have a written record. Many virtual CFOs were worked in public accounting companies where they were trained to document everything. If it's too much to write down, schedule a meeting.
Many virtual CFOs have a system to log and manage requests. If it is out of scope and subject to additional charges, they will let you know before starting any work.
Virtual CFO Software
The days of emailing spreadsheets are ending. It is being replaced by great new cloud-based software that helps you make informed decisions faster and with more complete information.
Virtual CFOs need good software to standardize and automate their offerings. This is especially true for those who charge a fixed fee. They need efficient service delivery if they are going to make money.
There are many great cloud apps available that are affordable for small businesses. Below is the tech stack we use with our customers:
| | |
| --- | --- |
| Function | Software |
| Accounting | QuickBooks Online |
| Financial Reporting | Fathom |
| Online Dashboards | Klipfolio |
| Financial Planning & Analysis | Fathom, Jirav |
| Timekeeping | QuickBooks |
| Accounts Payable | Bill.com |
| Document Management | Hubdoc, Dropbox |
If you're tech-savvy and value what good technology can do for your business, then be sure to hire a virtual CFO who can bring the best software to you.
Evaluating the Return on Your Virtual CFO Investment
We asked some entrepreneurs how they determined if their virtual CFO was worth it. Many said it was based on gut feel and they weren't really sure how to quantify their virtual CFOs value. When they started their engagement they had no idea what success looked like, other than their financial operation had to be better. For those where their virtual CFO didn't work out, they wished they had a way to know sooner before spending all that money.
Evaluating the ROI of a virtual CFO comes down to some areas we can quantify and others we cannot. For example, we can put a dollar figure on an idea the CFO gave us to save money. It's harder to quantify the value of advice that helped to better make an important decision.
It's important to start with determining what you need from your virtual CFO, then measuring their performance against those needs.
RELATED: Determine your VIrtual CFO needs [ARTICLE]
Your Virtual CFO Investment
Start by determining how much you're going to pay your virtual CFO for the first year of service. You should be able to easily get this amount (ask your CFO!)
Measure the Virtual CFO Payoff
We can measure the value of a virtual CFO several ways:
Cost savings
Did your virtual CFO make any recommendations that saved you money?
Time savings
Did your virtual CFO save you time? Your staff?
Impact on the business owner
What impact did the virtual CFO have on you personally?
Calculate the ROI
Add up the amount of the payoff and divide by the annual investment of your virtual CFO and you've got your virtual CFO return on investment.
This final number may surprise you. One thing to do is put it into context. If you didn't hire this person, what would you have done?
The payoff
Working with a virtual CFO can be a great way to manage the financial health of your business. It gives you access to the most up-to-date financial information and resources, while saving time and money. When it comes to making sure your business is running as efficiently as possible, having a virtual CFO on your team can be invaluable. Not only can they provide advice and insight, but they can also help you to make smart decisions about your business finances. With the right virtual CFO, you can be sure that your business is on the right track for success.
LEARN MORE

The Ultimate Guide to Working With a Virtual CFO

Everything you need to know about sourcing candidates, virtual CFO services, what they cost and so much more!