Virtual CFO
Grow your business with advice and analytics that improve valuation
Sometimes a business owner needs more than just data and reports. You need someone to help you execute. If you're looking for someone to get your company to the next level without the cost of a full-time hire, send us a message and we'll set up a time to speak.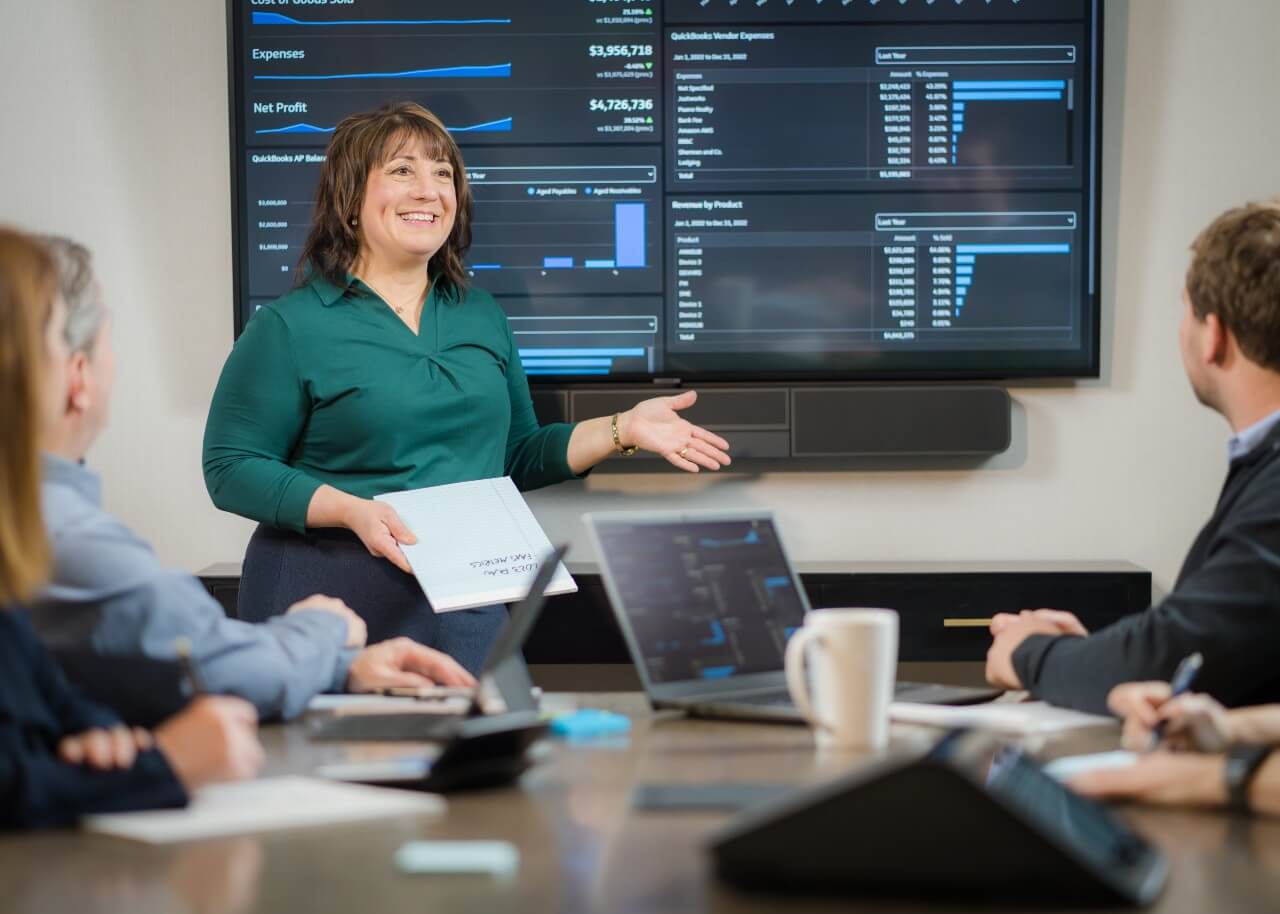 Custom Financial Analysis
KPIs-Financial and Operational
Annual Financial Plan
Your customized roadmap to faster sales growth, higher profits and more cash
We track financial and operational metrics so you can see the direct impact your operations have on your financial performance. The plans we develop with you are actionable because we meet with you each month to measure how well you are doing.
12-month annual plan | Actual vs. budget reporting | 12-month rollforward.
Track SaaS, Labor, Marketing and other metrics
Project labor costs by employee and planned hires
Monthly performance review and quarterly updates to adapt to changing conditions
Available via any browser | Integrated with QuickBooks Online
Includes projected P&L, Balance Sheet & Stmt of Cash Flows and much more!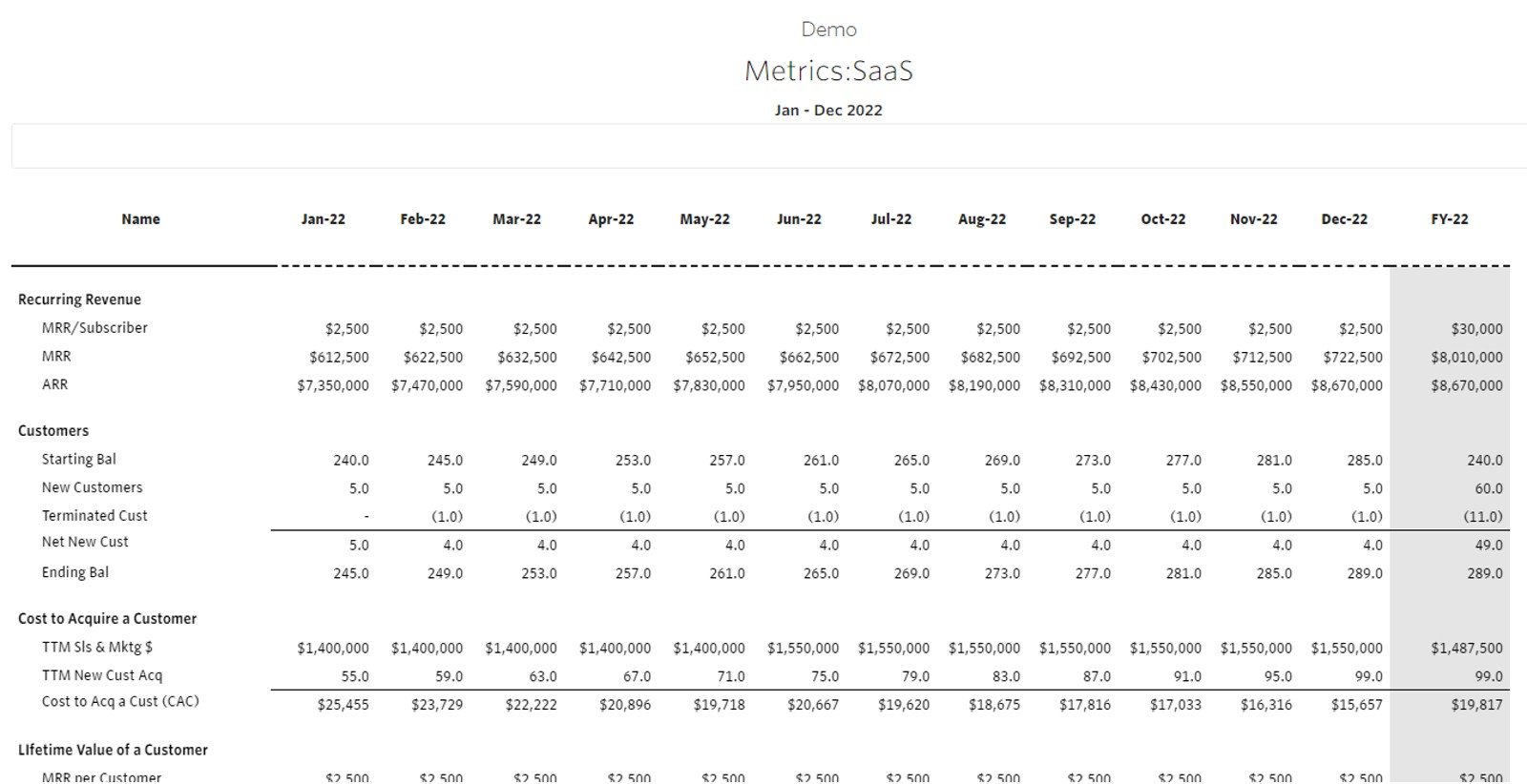 Monthly Report & Online Dashboard
Our monthly financial report is more than just financial statements. We provide trend analysis and Key Performance Indicators to help you better understand your financials.
We offer an online dashboard connected to your QuickBooks Online so you can view your financial information on any devices connected to the internet.

We Use QuickBooks Online
We've chosen QuickBooks Online as the accounting software we use for all our customers.
If you choose to work with us we will migrate you to QuickBooks Online if you aren't already using it. Here's why:
Since it is in the cloud, QuickBooks Online can be easily accessed from anywhere
It is a single source of truth - everyone works from the same ledger
It seamlessly integrates with our technology stack so we can provide you a complete picture of your company's financial health
With more than 7 million users, many of our prospects and customers were demanding we use it
Frequently Asked Questions
How often do we meet?
How often do we meet?
We have a standing monthly meeting to review financials with management. Each quarter we expand that meeting to do a more thorough review and to update the plan.
We also have one or two check-ins per month.
Do I have to use QuickBooks Online?
Do I have to use QuickBooks Online?
Yes. If you are not using QuickBooks Online we will migrate you to it during onboarding. We can't deliver our services without it, so if you don't want to make that change, we are not a good fit for you.
Do plans really work?
Do plans really work?
They can if you use one to measure performance continuously and use that data to inform your decisions. We have seen them dramatically improve many of our customer's financial position.
Think of your plan as driving somewhere. You plug your destination into your GPS and pick some variables like "avoid tolls" or "maximize highways." As you travel, you get real-time feedback on how you're progressing on your journey. You can use that feedback to reroute, stop for some food or continue on. It helps you get to where you want to go the way you want to get there.