What is a Virtual CFO?
Rob Ripp
August 15, 2023 11:00:00 AM EDT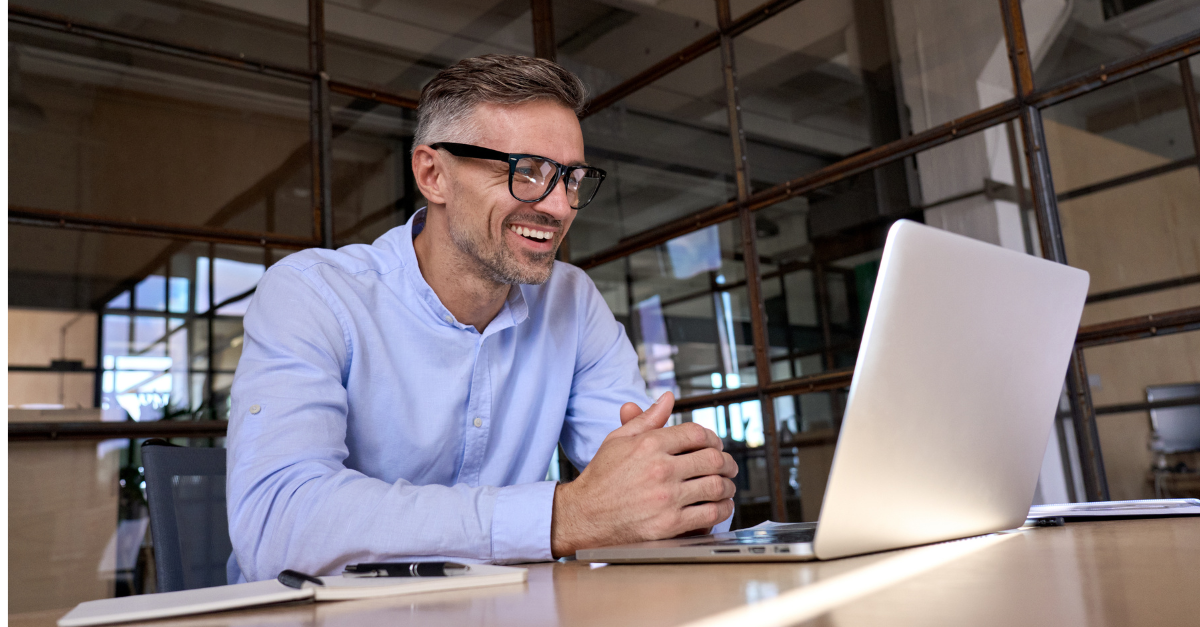 A virtual CFO (Chief Financial Officer) is a financial professional who provides CFO-level services to businesses on a part-time or remote basis. Unlike a traditional CFO who works full-time within a company, a virtual CFO operates remotely, typically working with multiple clients simultaneously.
They are becoming increasingly popular with small business owners who want more control over their financial performance but without the cost of a full-time chief financial officer.
In this post you'll learn more about:
Virtual CFO Services
A virtual CFO is a service provider who provides a range of services tailored to the specific needs of your business. These needs generally fall into three core areas:
Financial planning & analysis
Advising business owners on growth strategies and tactics
Overseeing the company's financial operation
Financial Planning & Analysis (FP&A)
Financial Planning & Analysis is a critical component of a virtual CFO's job. They can help businesses better plan for the future by analyzing their financial data and creating strategies to ensure future success. They look for potential areas of investment or areas where money can be saved. Most importantly, it works. Entrepreneurs that plan better perform better.
They typically begin forecasting a 12-month financial plan and developing key performance indicators (KPIs) that are tracked each month. They meet with management each month to discuss performance and any changes that may be needed. They are also adept at building models to support decisions, such as pricing for a new product launch or costing out a staffing plan.
KEY FP&A DELIVERABLES
12 month financial plan with forecasted financial statements

Track and measure relevant Key Performance Indicators (KPIs)

Customized financial analysis to support strategic guidance
Advising Business Owners
A Virtual CFO provides business owners with valuable advice and insights to help them make strategic decisions for the growth of their business. The goal is to provide business owners with a comprehensive view of their finances, as well as a strategic vision for the future.
Using the financial planning and analysis they provide, a virtual CFO can analyze data, identify trends, and provide recommendations for how to optimize budgeting and spending. In many cases, the virtual CFO can act as a business coach, sharing insights gleaned from working with other business owners.
All virtual CFOs have a network of bankers, lawyers, investors, accountants and other professionals they use to work on their clients as well as refer new business. These connections help help a business owner navigate requirements for new capital, entering new agreements or hiring staff.
KEY ADVISORY DELIVERABLES
Standing meetings

Strategic recommendations with supporting data

Timely response to requests

Introductions
Financial Department Oversight
Financial department oversight is an important part of what a virtual CFO does. By providing oversight, the virtual CFO can ensure that all financial transactions are being recorded properly and that all necessary financial reports are being generated accurately. This oversight also helps to ensure that the financial department's productivity is optimal and that it is held accountable to providing timely, accurate information.
They can also guide how to best use technology to improve processes and streamline operations. With the development of cloud-based software, virtual CFOs can assist with the implementation of the latest applications that streamline operations.
KEY OVERSIGHT DELIVERABLES
Sound financial data
Staff oversight and support
Process improvements
Working With a Virtual CFO
Getting Started - Onboarding
A Virtual CFO engagement typically starts with an onboarding phase. During this phase, the CFO and the business owner work together to understand the business's current financial situation and to set objectives. This phase usually lasts four to six weeks. Activities include:
1

Providing access to various financial systems

2

Reviewing and upgrading the current accounting system

3

Cleaning up the books to properly create financial statements

4

Developing a financial plan and key performance indicators

5

Deploying new financial reporting and analytics

6

Setting standing meeting times and channels of communication
This is typically a very busy time. A business owner should plan to spend additional time during onboarding with the virtual CFO to ensure a solid financial foundation is established to support the ongoing work.
Ongoing Work
After onboarding you'll start settling into a rhythm.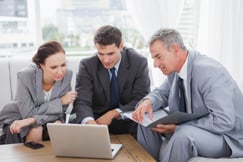 You should expect to receive a financial report around the middle of each month. You'll also have at least one standing meeting to review financial and operational performance against the plan. There are usually other "check-in" meetings to discuss anything that may need additional attention, such as a new product launch or hiring new personnel.
The virtual CFO will provide strategic advice fortified with data and analytics they will prepare from your business. They will help you talk through various scenarios and provide tradeoffs to consider as you determine your best course. They will also be available to respond to your requests or support accounting staff in their work.
Work During Fundraising Transactions
If you are looking for a virtual CFO to assist with raising a round of financing or to sell your business, your needs will be different than those detailed above. You'll need someone experienced in helping close deals.
A transactional CFO's primary objective is to close the deal
You'll need someone with flexibility in their schedule, schooled in due diligence so they know the appropriate way to respond to prospective investors. They have to be responsive to the prospective investor to keep the deal moving. A competent virtual CFO can greatly contribut to higher valuation and better deal terms.
Virtual CFO Pricing
Traditionally, virtual CFO services were billed by the hour. With the popularity of "as-a-service" pricing, we are now seeing more subscription-based services. Monthly retainer-based services are popular as well.
Hourly Rate
Virtual CFO hourly rates start at about $250 per hour. Some charge a daily rate instead of an hourly one. Rates may vary somewhat depending on the region where the work is being done.
Retainer
Monthly retainers are generally fixed monthly amounts based on specific services offered. They are often linked to a certain number of hours worked for the month. Unused hours may "roll over into the next month," and any overages are settled on the next month's bill.
→ RELATED: Read more about Virtual CFO Pricing here
Subscription
Virtual CFO pricing for subscriptions is a relatively new phenomenon. It tracks with software companies that are big consumers of fractional CFO services. Subscribers can generally choose a subscription level and then customize it with various add-ons.
For ongoing virtual CFO services, expect to pay at least $5,000 per month
For ongoing virtual CFO work - where the CFO is part of your team - expect to spend at least $5,000 per month.
If you just need specific help for a project or a handful of hours per month, go with someone who charges an hourly rate.
Transaction-based virtual CFOs may charge a monthly retainer plus a success fee when the deal closes. Fees can vary widely, with early-stage financing up to $1 million much cheaper than a company sale. As a benchmark, we've seen transactiona virtual CFO fees for company sales over $10 million cash start at around $50,000 per transaction.
How to Find a Virtual CFO
Fractional CFOs are considered to be part of the larger outsourced accounting industry. This industry is massive and highly fragmented. Think about how many accountants, lawyers and doctors you know who could be independent practitioners, part of a small firm, or partners in a large one. With so many choices it can make selecting the right one for you a very daunting task.
FREE DOWNLOAD

How to find a virtual CFO starter pack

Learn how to identify your needs, which questions to ask virtual CFO candidates and how to evaluate proposals
The three most effective ways to source virtual CFO candidates are referrals, online search and business coaches.
Referrals
Ask any Virtual CFO their primary source of new business and they will say "referrals." Start there.
Ask for recommendations from other business owners or entrepreneurs who have used virtual CFOs in the past. Contact anyone you may know at a trade association. Narrow your search down to those Virtual CFOs who have expertise in your industry and who satisfy the needs we identified above.
→ RELATED: How to Find a Virtual CFO [ARTICLE]
Online Search
Start by researching online to find a virtual CFO who specializes in the needs of your business. Good search terms include the words "virtual CFO," "fractional CFO," and "outsourced CFO." If you are using Google, check out the additional search terms at the bottom of the first page of results. Good candidates should have an operational website that helps you learn more about them.
Most buyers of B2B services complete about 60% - 70% of their research before reaching out to their first virtual CFO candidates
Business coaches frequently recommend Virtual CFOs to their clients. The coach can get reporting and analytics provided by the Virtual CFO to better advise their client.
It is also important to consider the different types of Virtual CFOs that practice. While they all do many things well, each has a single area of expertise that they are known for.
Benefits of a Virtual CFO
By working with a virtual CFO, businesses can enjoy the financial expertise of a professional without having to make a large financial commitment:
They can provide immediate bandwidth, relieving a business owner of financial headaches so they can focus on growing their business
The virtual CFO can provide a level of oversight and accountability that is often difficult to achieve with in-house staff.
A virtual CFO engagement can provide your business with greater

flexibility

and convenience, as the virtual CFO can work remotely and provide services on an as-needed basis.
Is Hiring a Virtual CFO Right for You?
It's hard to figure out if a Virtual CFO is right for you without doing some research first. Check out our Small Business Owner's Guide to Working With a Virtual CFO to get some tools and insights that will aid your research.
Many business owners delay investing in their accounting function as they focus hiring on sales and delivering their product or service. This makes sense during rapid growth stages, however, at some point, growth will be slowed if the financial function cannot keep up. Ask a fellow business owner who made the virtual CFO investment and often they will tell you they wish they had done it sooner. They were able to see tangible benefits that were worth their investment.
LEARN MORE

Read The Ultimate Guide to Working With a Virtual CFO