How to Evaluate Virtual CFO Proposals
Rob Ripp
August 14, 2023 11:00:00 AM EDT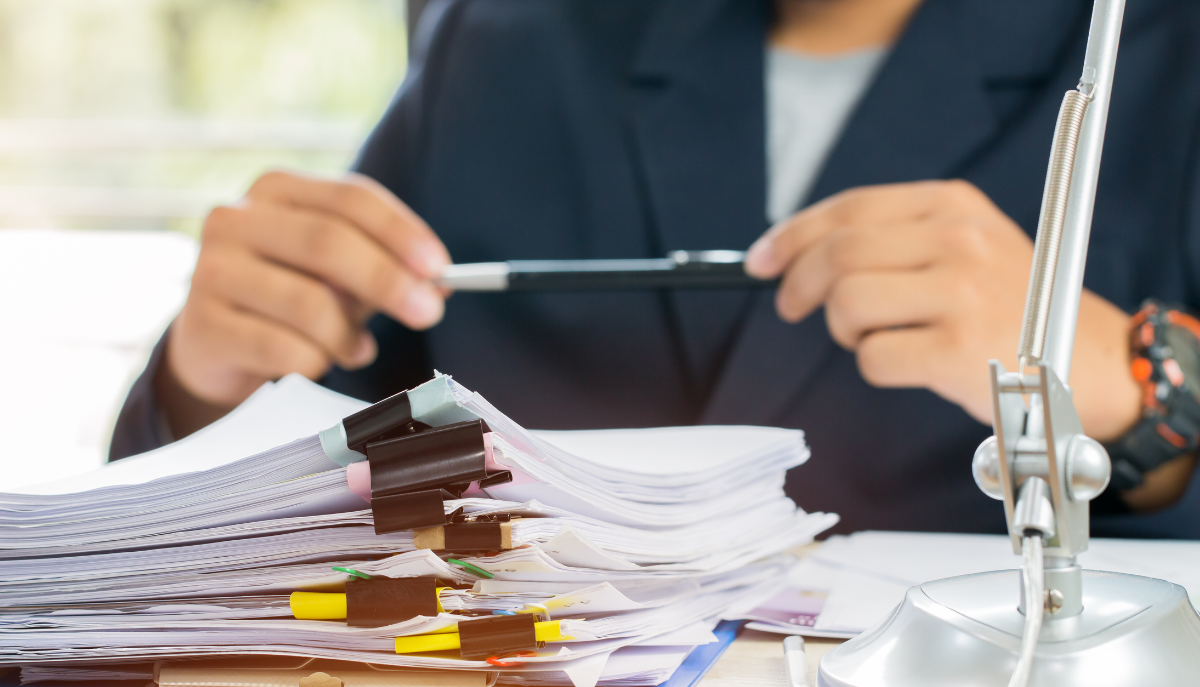 You've lined up virtual CFO candidates to interview. How do you determine who will be the best one for you?
As you evaluate virtual CFO proposals, start with identifying your specific needs. Score each proposal by how well each need was met. Check out this article to see how to define your needs and download a spreadsheet to prioritize them.
Every virtual CFO will give you a written proposal to evaluate. Some proposals double as the arrangement letter, or the agreement by which you'll work together. Just sign the proposal to get started. Others will offer an arrangement letter or contract after the proposal.
Proposals can contain a lot of fluff. Ever get one and just flip to the last page to see the virtual CFO price, then read the rest? There's really only three things we want to know: what will they do, how will they do it and what will it cost.
Researching, sourcing, interviewing and selecting a virtual CFO can take a lot of time. We can reduce the time it takes with a process that aligns what you need with the best offer at a price you can afford.
In this post you'll learn that process:
Sometimes, in spite of our best efforts, we make a choice that doesn't work for us. At the end of the post you'll learn what to do if your choice does not work out.

Determine Your Virtual CFO Needs
Every business owner has different needs when it comes to how a virtual CFO can better manage their business' finances.
Virtual CFO services are generally segmented by industry and client company size
The virtual CFO services you need are generally based on your company's current stage of development. Early-stage companies with limited budgets and growing transaction volumes need someone to ensure the accounting data is correct, financial reports are accurate and delivered on time.
FREE DOWNLOAD: Determine Your Virtual CFO Needs Spreadsheet
Companies that have these systems in place can start financial forecasting to develop operational and financial performance measures. This enables you to have a more meaningful conversation with your virtual CFO that grows sales, increases cash and makes you more profitable.
PRO TIP
Determine your needs first. You may not need a virtual CFO but an accountant instead
There are four functions a virtual CFO provides (use anchors to link to each):
Accounting

Reporting
Financial Planning & Analysis
Advising
It is far more likely you select the virtual CFO that works for you when you align what a virtual CFO does in each of these areas with your needs in each.
Accounting
Getting your financial data correct
Your company's accounting is more than just the day-to-day processing of financial transactions. It is the foundational data of your company that determines if your business is making money or not. Your Virtual CFO should ensure that proper procedures and controls are in place to verify your financial data is accurate, timely and consistent.
Reporting
Info you need, when you need it
Business owners should not have to work too hard to get the information they need to run their companies. Great reporting is more than just financial statements emailed to you once a month. Your Virtual CFO helps you get timely, accurate financial information to inform critical business decisions.
→ FREE DOWNLOAD: Sample Financial Report
Financial Planning & Analysis
Roadmap to Improved Financial
Performance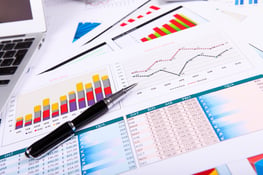 Financial planning and analysis visualize how a company can deliver more sales, cash flow and profit. We know that if we have good planning and review and processes in place we are much more likely to achieve our goals. A Virtual CFO leads this effort, filtering and interpreting results to help you make better-informed decisions.
Advice
Strategic Guidance to Improve Execution
The most value-added function of your financial department is its ability to provide you with practical advice to help you grow your business. The primary mission of your Virtual CFO is to help you allocate scarce resources to maximize return on investment.
---
For each of the four areas above, assess what is working for you and what is not. Then ask yourself how important is the proper functioning of that area to you.
Here's an example:
You have continual problems with cash collections. Invoices are going out too late and customers are questioning charges on them. As a result, it is taking you longer to get paid and its starting to cause a problem for you.
This is a problem that has high importance and low satisfaction - it's very important you be paid on time and you're not happy with the process.
This is a prime target for a virtual CFO to focus on early in the engagement.
Fixing it immediately solves two problems: cash flow would be increased and accounting errors would be reduced. The benefits are easy to see.
Use the spreadsheet you can download here to assess each area listed by its importance and your satisfaction. Once complete you will have what you need from your financial department ranked by importance. Focus on the activities with the highest rank first.
Evaluate Virtual CFO Proposals
When you know what you need from a virtual CFO you are much better prepared to source and evaluate candidates.
Sourcing Virtual CFO Candidates
Sourcing candidates typically come from referrals and online searches. Check out some tips on how to find a virtual CFO.
After you've contacted some virtual CFOs, you'll start with a free consultation lasting anywhere from 30-60 minutes. You may be asked to provide additional information (such as financial statements or access to your accounting software) so the virtual CFO can evaluate how much work is needed.
FREE DOWNLOAD

Find a virtual CFO starter pack

Everything you need to source and evaluate virtual CFO candidates
Initial Consultation
After the initial consultation, some virtual CFOs may want to prepare a paid assessment. This document notes the areas in your financial operation that could be improved as well as recommendations to improve them. This helps the virtual CFO provide a list of CFO services for you and to price their work. Some entrepreneurs find the analysis valuable so they have a written record of what needs to be done. This may not be necessary if you've completed the Determine Your Virtual CFO Needs spreadsheet.
A written proposal should arrive anywhere from the day of your initial consultation up to three weeks later. The length of time depends on how much info the virtual CFO needs from you and how long it takes you to get back to them.
Evaluating Proposals
Once you've got your proposals in hand, you'll need a method to evaluate them side-by-side. You want to match up each candidates proposal with your needs, with an emphasis on the needs that are most important to you.
Grab the "Evaluating Virtual CFO Proposals" spreadsheet and spend a few minutes to score each virtual CFO on three areas:
What they do for you
How they work
Price
What they do for you are the virtual CFO services broken down into the four key functions of a virtual CFO: accounting, reporting, financial planning & analysis and advising. Within each is an area to be evaluated. They should line up with the needs you prepared in your spreadsheet. Feel free to change them if needed
How they work is the style in which the virtual CFO operates. You're looking to see if they work the way you work. Things like where they work or what apps they use are rated.
Price is the final determinant. Obviously, you're looking to see if they fit within your budget and provide value for services offered. It is important to know how they charge. If charging an hourly rate, will you be surprised if a monthly bill seems very high? Get comfortable that their pricing meets your expectations.
Make the Best Selection
After you've met with all the virtual CFO candidates, assemble your notes so you can make some side by side comparisons.
If you are using the spreadsheet we provided, at the bottom a total score will appear. Look to see who scored the highest overall score. Then look to see which ones scored highest meeting your needs. If one meets both and has fair pricing, make that your choice.
After you've accepted the proposal the virtual CFO will formalize the agreement. This may be you signing the proposal, accepting an engagement letter or signing a formal contract. Once that's done, the virtual CFO will schedule a kickoff meeting to onboard you and start work.
What To Do If Your Virtual CFO Doesn't Work Out
Even with all the best planning in the world, sometimes we make a decision that just doesn't work out for us. If it's time to part ways with your virtual CFO, there are some things you can do to protect yourself
Make sure you have access to your
accounting

software

If your virtual CFO pays for your accounting software as part of their service to you, make sure you can access it after termination. In the case of QuickBooks Online, this means transferring Master Administrator from them to you.

In the arrangment letter make sure they stipulate that they will transfer to you within five days of termination. If you owe them any money they may withhold until they are paid - this is a typical practice.
Give some notice
The longer a virtual CFO has been with you, the longer it will take to unwind. Thirty days it the typical amount of time it takes to fully disengage. It can be done sooner if things have gotten really contentious between you.
Look for a money-back guarantee
Some virtual CFOs will offer a money-back guarantee if you are not satisfied. These are usually time-limited (say, during the onboarding process) or limited to a fixed amount.
If you are dissatisfied with your virtual CFO in any way, contact them quickly. Good ones will want to know what went wrong and what they can do to make it right.
When evaluating virtual CFO proposals, it is important to ensure that the proposal is comprehensive, cost-effective, and tailored to your specific business needs. Use the spreadsheets offered in this guide to organize your search. It will save you time and increase the likelihood that you find the perfect virtual CFO for you.
LEARN MORE

Read The Ultimate Guide to Working With a Virtual CFO

Everything you need to know about sourcing candidates, what they cost, how they work and much more!