How to Find a Virtual CFO
Rob Ripp
August 15, 2023 11:00:00 AM EDT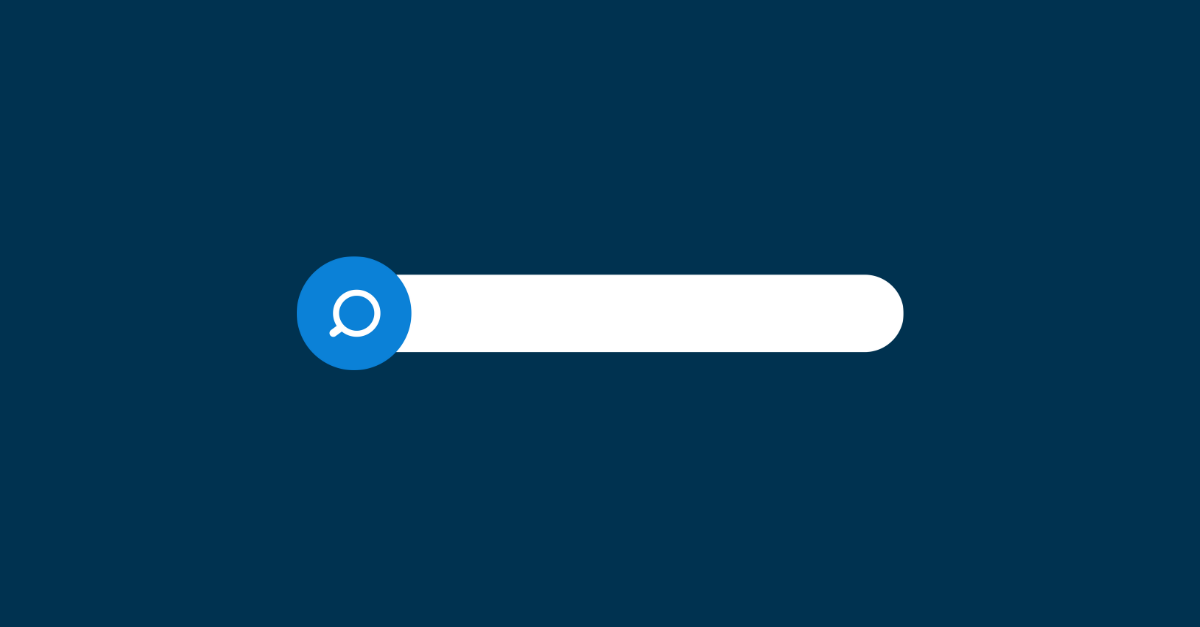 RELATED: The Ultimate Guide to Working With a Virtual CFO [FREE ARTICLE]
A prospect explained to us how difficult it was to find a Virtual CFO.
Lauren reached out to our founder Rob. "I asked around for referrals and did a Google search," Lauren said. "I reached out to a few and quickly got overwhelmed. Each worked in different ways and offered different services. I was a bit unprepared for some of the questions they asked and was a little embarrassed by that. Something that I thought would be fairly straightforward seemed like it was going to take a lot more time than I thought."
So she stopped looking.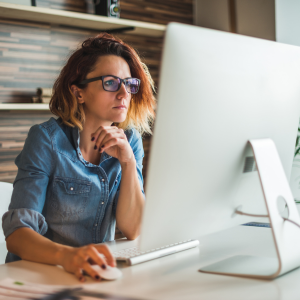 Meanwhile, her accounting was holding her back. It was getting harder for her to get financial statements and when she did they contained mistakes.
Sales growth was accelerating but she didn't seem to have any more cash. She knew she needed things like financial projections and professionals who could help her make better decisions. She felt she needed a chief financial officer but there was no way should afford one full-time.
A friend suggested she speak with Rob to learn more about the fractional CFO industry, virtual CFO packages offered and how to go about finding the right virtual CFO.
5 Steps to Finding the Right Virtual CFO for You
Step 1: Write down what you need
After speaking with Lauren, Rob learned that she was not very clear on exactly what she needed. Like many business owners, she wasn't quite sure what Virtual CFO services are typically provided.
→ FREE DOWNLOAD: Tool to determine your virtual CFO needs
Financial Plan
Rob explained that the best thing a Virtual CFO can do for her was to provide a financial plan and metrics that would lead to more sales, profit and cash flow. These plans are prepared by month, at least 12 months in advance. They contain operational and financial metrics, forecasting hard targets for sales, cash flow and profitability.
Strategic Advice
That plan forms the basis of high-level strategic advice to help her accelerate growth. The plan is actionable by doing two things: regularly tracking and reporting metrics, and meeting at least once per month to review performance.
Oversight
The virtual CFO should supervise her company's accounting team. They would make sure that her financial data is accurate, complete and timely and work with her independent accountants that prepare her tax returns.
To help her determine her needs, Rob sent Lauren a template to help her determine and prioritize what she needed. When completed, she could now source the right candidates.
Step 2: Learn about types of virtual CFOs
"The Virtual CFO industry is highly fragmented." Rob explained. "There are many different business models, approaches and types of firms offering VCFO services. "You have to find the one that aligns with how you work."
THREE TYPES OF VIRTUAL CFO PROVIDERS
Independent practitioners
Boutiques
Full service firms
Independent Practitioner
Think of an independent virtual CFO like a public accountant or a lawyer. They operate on their own and hire themselves out to clients. They are usually very hands-on, often operating at their client's place of business, using the systems already installed at their client.
These are a great fit for business owners who want to work very closely with their CFO. They prefer a high service level and don't want to stray too far from systems that are working for them.
Boutique
A boutique virtual CFO firm usually comes in two varieties:
Staff Augmentation
These firms have a stable of virtual CFOs ready to work closely with the business owner under their directon. They learn the systems in place and provide financial support. They may work onsite or remotely.
Common use cases are to provide limited support as a full-time resource isn't needed, to act as an interim CFO until a replacement is found, or to provide support during a transaction.
Solution Provider
Solution providers offer a standardized set of virtual CFO services and rely on various software applications to service their customer. They usually focus on specific industries. They often work remotely.
Boutique firms are a great fit for clients who are looking for both a virtual CFO and a better way of doing things.
Full Service
Full service firms wrap Virtual CFO services along with others such as tax preparation and HR. They tend to be larger, well-staffed firms that offer a business owner "one-stop shopping" for all their financial and accounting needs. They may work on-site or remotely and they often bring technological solutions to automate their work.
Lauren wanted a firm that knew her industry, was tech savvy and had great analytical capabilities. Rob felt a solution provider boutique would probably be the best fit.
Step 3: Source virtual CFO candidates
The most popular methods to source virtual CFO candidates are referrals and online search. Business coaches are becoming a big source of referrals.
Referrals are the #1 source of new business for virtual CFOs
Referrals
Ask any virtual CFO their primary source of new business and they will say "referrals." Start there. Ask for recommendations from other business owners or entrepreneurs who have used virtual CFOs in the past. Contact anyone you may know at a trade association. Narrow your search down to those virtual CFOs who have expertise in your industry and who satisfy the needs we identified above.
Online Search
Start by researching online to find a virtual CFO who specializes in the needs of your business. Good search terms include the words "virtual CFO," "fractional CFO," and "outsourced CFO." If you are using Google, check out the additional search terms at the bottom of the first page of results. Good candidates should have an operational website that helps you learn more about them.
B2B buyers are 57% - 70% through their buying research before contacting sales
Business Coaches
Business coaches frequently recommend Virtual CFOs to their clients. The coach can get reporting and analytics provided by the Virtual CFO to better advise their client.
Step 4: Evaluate Virtual CFO Proposals
Lauren began contacting her network for referrals and doing online searches for good candidates. She got a number of good leads and started looking at websites to learn more about each. With her needs written down and some great candidates sourced, Lauren set up meetings with each.
RELATED: How to Evaluate Virtual CFO Proposals [FREE ARTICLE]
Lauren chose five different Virtual CFO firms and began meeting with them. She quickly learned the wide variety of offers. Some wanted to perform an assessment first. Others wanted to look at her books before quoting a price. Some quoted right away.
With all this data coming at her, Lauren needed a way to lay everything out in a manner she could easily understand. We provided her a spreadsheet we developed that let her keep all her feedback in one place. From there she could make the necessary tradeoffs to make the best choice.
There were four criteria that were important to her:
Industry expertise
How they worked. Location, use of technology, responsiveness, how often they would meet
Chemistry. Did they seem easy to work with?
Step 5: Make a Decision
When it came time to make her decision she carefully considered what would happen if it didn't work out. Would she be locked into a long term contract? Was there a money back guarantee? As a first time purchaser she knew that even with all her careful research she could still make a mistake.
PRO TIP
Avoid buyer's remorse. See if your virtual CFO offers a money-back guarantee if you're not happy with your arrangement
She received several very strong proposals and felt she'd have a great outcome with each provider. Ultimately, her choice came down to chemistry. Did she see the virtual CFO she chose as a member of her team?
We were pleased to help Lauren on her journey and she's told us that she's very happy with the choice she made. We are, too!