5 Signs You Need a Virtual CFO
Rob Ripp
August 14, 2023 11:00:00 AM EDT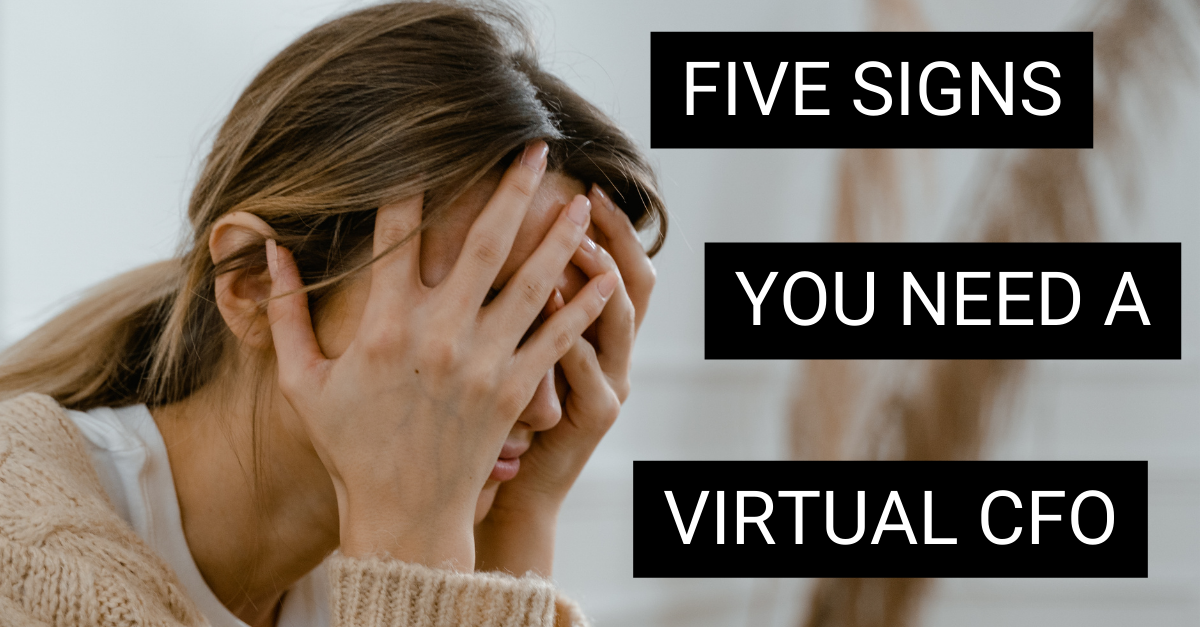 Your small business is having a great run. Sales, profit and cash flow are strong. It seems like your financial operation isn't keeping up and its impacting your business.
You want to continue your momentum and are thinking about bolstering your financial department by outsourcing a CFO. Is it time to make that investment?
Free Download: Identifying your Virtual CFO needs spreadsheet
In this post we'll cover the five signs you need a virtual CFO. If any one of them sounds like you, it's time to explore virtual CFO options:
There's one more thing to think about. Cost. Virtual CFO pricing starts at around $250 per hour or $5,000 per month. If you're not ready to make that kind of investment yet, it's best to wait until you can.
1. Your company is growing rapidly
If your company is experiencing rapid growth, it can be difficult to keep up with all the financial operations. A virtual CFO can step in to provide immediate bandwidth and stabilize a shaky accounting operation.
Often this involves implementing new processes and controls as well as cleaning up data. This requires a senior financial executive who can implement systems to provide accurate data for analytics, sound strategic development and crisp execution. This goes beyond a bookkeeper... it requires someone with knowledge of financial practices who has done it before.
Access Now: 10 Questions to Ask a Virtual CFO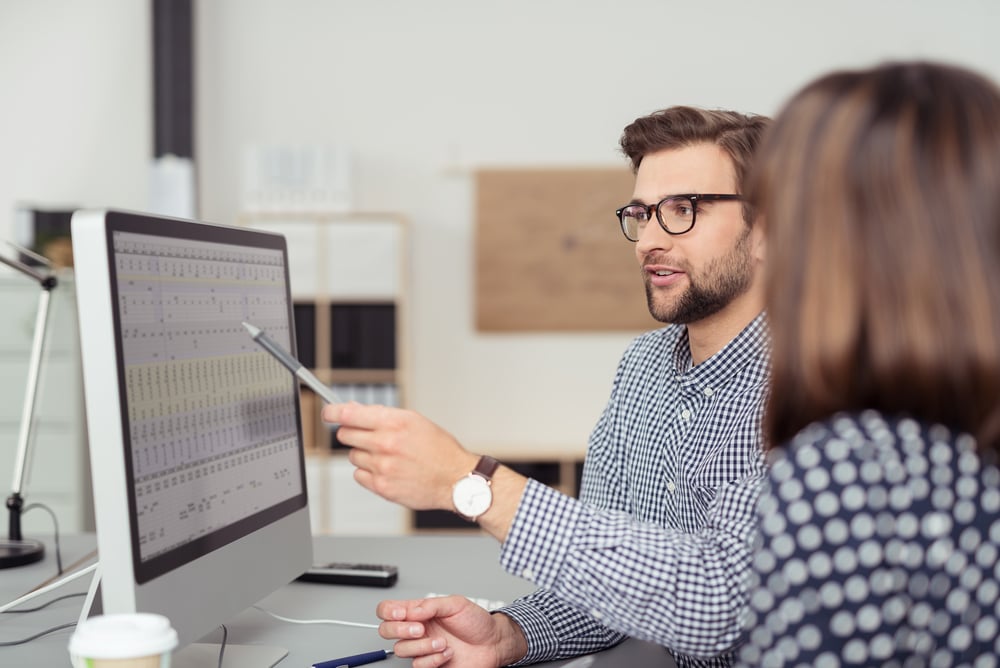 Here's a story that illustrates the point:
We had a new customer come to us who admitted their "accounting was a shambles." The owner was expecting their bookkeeper to do all the transaction processing, prepare cash flow forecasts, create a budget and report everything to them on a weekly basis. The bookkeeper only worked two days a week.
When we dug deeper we learned that the bookkeeper was doing a great job posting transactions, doing bank reconciliations and following up to make sure the data was entered correctly. Apparently, the job was so well done that the owner then asked them to do more financial reporting and planning. The bookkeeper was not trained in how to do this.
Eager to appease the boss, the bookkeeper tried to learn these new methods on their own. It took away from the great job they were doing on the books and so mistakes started to appear. That meant the reports they created were wrong. Their typical prompt work started arriving late.
Miserable that they couldn't succeed at their job, the bookkeeper quit. That's when we got the call.
What this owner learned is that if they wanted the kinds of things best provided by a CFO, they had to engage one.
2. You are spending too much time working "in" the business
As a business owner you should be spending your time growing your business, not on tedious bookkeeping tasks. If you find yourself spending too much time on bookkeeping, you can delegate that and all other financial management to a virtual CFO.
The virtual CFO can work with your staff or engage others to perform bookkeeping tasks under their supervision. This allows you to dedicate your time and energy to more important aspects of your business.
Gallup found that 39% of business owners surveyed worked over 60 hour per week
Calculating the value of your time
Try this quick calculation to see how much time and money a virtual CFO might help you save.
Cost of your time doing financial work
Write down how many hours a month you spend on financial tasks you feel are better handled by someone else. Multiply your hours by 12 and then by $100 per hour. This is the annual cost of you attending to financial tasks.
Opportunity cost
Now write down five things you wish you were getting from your financial department. Write down how much they are worth to you annually. For example, how much extra cash would you generate this year if you had a financial plan to follow? This is your opportunity cost.
Add your financial tasks and opportunity costs together. This is the annual value of a CFO to you.
What business owners are spending on their own time
We find that business owners starting value is around $120,000 per year. They spend about 100 hours per year minimum on financial tasks ($20,000). They value at least $100,000 annually in opportunity costs. Find a virtual CFO for less than $120,000 and you're ahead of the game. This does not factor in cost savings the virtual CFO will likely generate, which we discuss below.
RELATED: Evaluate the return on investment of a virtual CFO
3. You want a financial plan to follow
Making the right decisions when it comes to financial planning can be a difficult task, especially for small business owners. It's hard to know which strategies are best for the success and growth of your business.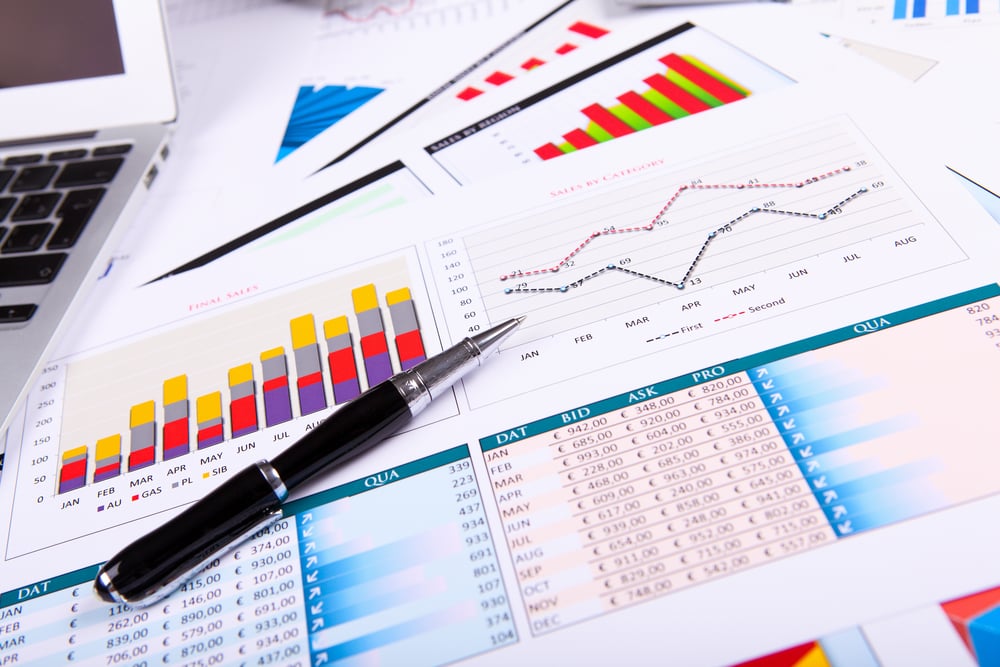 What we do know is that entrepreneurs who plan better perform better. The primary task of a virtual CFO is to improve your company's financial performance. A roadmap to forecast financials and set key performance metrics is the best way to grow sales, profit and cash flow.
A good financial plan shows future financial statements by month for the next 12 months. It includes meaningful key performance indicators, such as SaaS metrics for subscription software companies. They are reviewed monthly with management and updated regularly.
4. You need capital
If you're planning to raise capital, secure financing, or engage with investors, a virtual CFO can provide crucial support.
A virtual CFO is almost a necessity if raising capital from institutional investors. These folks see lots of deals. They have heavy due diligence requirements due to their fiduciary obligations to the limited partners who invest in their funds. They expect to work with someone on your side of the table who understands how to run a data room and provide the info they need to close a deal.
You'll want someone on your team who will close a deal at the best valuation and deal terms you can get. There are may transaction-oriented virtual CFOs who excel at deals. Find one of them to help you close.
FUNDRAISING TASKS FOR A TRANSACTIONAL VIRTUAL CFO
Preparing financial projections and models

Responding to data requests

Evaluating terms sheets and deal docs with you and counsel

Managing due diligence process and data room
Transactional CFOs often stay through the deal close, then hand off to a full-time chief financial officer.
5. You need better cost control
If your business is struggling with cost control, a virtual CFO can provide valuable assistance. They analyze expenses, identify areas of waste or inefficiency, and develop cost-saving strategies. By implementing effective cost-control measures, a virtual CFO can help improve profitability and optimize resource allocation. They'll know the gross and net profit benchmarks a business in your industry should achieve and will help you get there.
Labor cost
Cost reviews typically start with labor costs - the #1 cost of any business. The virtual CFO will look to see if the company is overhired, which is very useful for professional services firms. They will evaluate the compensation structure to ensure pay is aligned with performance.
Overhead
Overhead expense reviews are also performed by a virtual CFO. A big "cost creep" of many companies is the proliferation of software subscriptions. Many virtual CFOs will do a quarterly cost review to make sure that only subscriptions that are used are paid for.
Software subscription costs can add up
quickly if not regularly reviewed
Having a set of trained eyes reviewing costs on a regular basis will train your organization to be more cognizant of costs. This leads to cost savings that can boost your company's profitability - and what you take out of the company.
How Many
Signs

Do You Have?

If you have one or more of the five signs above, its time to explore hiring a virtual CFO.

To get started, consult our Ultimate Small Business Owner's Guide to Working With a Virtual CFO. It contains everything you need to know about working with a Virtual CFO.

As you start your search pay particular attention to the sections "How to Find a Virtual CFO" and "Evaluating Virtual CFO Proposals." Doing some homework will greatly improve your chances of finding the right virtual CFO who can have a big positive impact on your business... and your life.
FREE DOWNLOAD

How to find a virtual CFO Starter Pack

Identify your virtual CFO needs, ask the right questions during interviews and evaluate proposals to find the best virtual CFO for you