Information in this post is written for business owners of companies up to $20M annual revenue and up to 100 employees.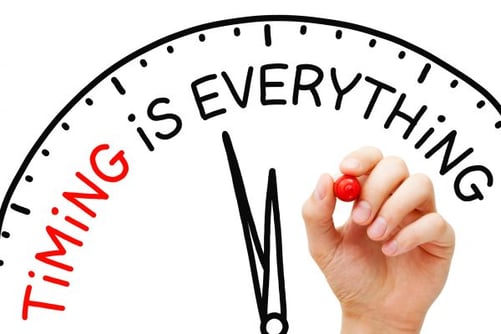 On Friday, March 27, 2020 Congress signed into law the CARES act. One of its provisions is The Paycheck Protection Program (PPP), a generous loan program for business owners (1% annual interest, 2-year maturity, first payment deferred six months, no fees). Last night the SBA issued guidance to borrowers and lenders on how to apply. Applications open Friday April 3rd and we expect demand to be strong.
We're helping our customers apply for this loan and learning things as we go. Here's the latest we are seeing.
How Does My Company Apply?
You must apply through an SBA lender, not the SBA directly. Start with your bank. We know that banks such as Chase, Wells Fargo and Bank of America require applicants to be a business customer.
There are 1,800 approved SBA lenders and the US Treasury is adding more. Here's a list of the 100 most active lenders in 2019. If your bank won't work for you try one of the others.
The application form is very simple. Download the official copy here. Most banks require online submissions but you will need the information on this form even if you don't submit it.
How Much Can I Borrow?
Your company can borrow 2.5 times its average monthly payroll. The application says most applicants will use average monthly payroll for 2019. The SBA's guidance says "from the last 12 months." We've been going with monthly average for 2019.
Here's an example of the calculation:
Annual payroll = $120,000
Average monthly payroll = $10,000
Multiply by 2.5 = $25,000. This is your maximum loan amount.
What Counts As Payroll Cost?
You can include in payroll cost:
Compensation to employees (whose principal place of residence is the United States) in the form of salary, wages, commissions, or similar compensation. Note that any single employees compensation is capped at $100,000 per year.
Cash tips or the equivalent (based on employer records of past tips or, in the absence of such records, a reasonable, good-faith employer estimate of such tips).
Payment for vacation, parental, family, medical, or sick leave
Allowance for separation or dismissal
Payment for the provision of employee benefits consisting of group health care coverage, including insurance premiums, and retirement
Payment of state and local taxes assessed on compensation of employees
What is Excluded from Payroll Cost?
Any compensation of an employee whose principal place of residence is outside of the United States;
The compensation of an individual employee in excess of an annual salary of $100,000, prorated as necessary;
Federal employment taxes imposed or withheld between February 15, 2020 and June 30, 2020, including the employee's and employer's share of FICA (Federal Insurance Contributions Act) and Railroad Retirement Act taxes, and income taxes required to be withheld from employees
Qualified sick and family leave wages for which a credit is allowed under sections 7001 and 7003 of the Families First Coronavirus Response Act (Public Law 116–127).
Independent contractors. They have the ability to apply for a PPP loan on their own so they do not count for purposes of a borrower's PPP loan calculation.
How Can the Loan Proceeds Be Used?
Payroll costs
Costs related to the continuation of group health care benefits during periods of paid sick, medical, or family leave, and insurance premiums
Mortgage interest payments (but not mortgage prepayments or principal payments)
Rent payments
Utility payments
Interest payments on any other debt obligations that were incurred before February 15, 2020
Refinancing an SBA EIDL loan made between January 31, 2020 and April 3, 2020.
Can Some or All of the Loan Be Forgiven?
Yes, up to the full principal amount of the loan may be forgiven. The purpose of the loan is to keep your employees on the payroll.
The actual amount of loan forgiveness will depend, in part, on the total amount of payroll costs, payments of interest on mortgage obligations incurred before February 15, 2020, rent payments on leases dated before February 15, 2020, and utility payments under service agreements dated before February 15, 2020, over the eight-week period following the date of the loan. However, not more than 25 percent of the loan forgiveness amount may be attributable to non-payroll costs.
Will The Loan Funds Run Out?
At some point, yes. Congress authorized $350 billion for this program and the SBA says it is first-come first served. Treasury Secretary Mnuchin tweeted that $1.8 billion had already been processed within hours of applications opening.
This is causing quite a lot of anxiety as many people are unable to access their bank and they are worried about funds running out. Secretary Mnuchin also said that he would ask Congress to appropriate more money if the funding runs out. Given that we hold national elections in seven months, I suspect there will be tremendous political pressure to increase funding.
Keep in mind the numbers we hear now is the requested amount, not the amount that will actually be loaned. That happens after underwriting. I expect underwriting to take a lot of time where the SBA tries to disburse loans fairly. I suspect larger loans, say above $100,000 will be more scrutinized. This is typical in commercial banking.
What Information Do I Need to Apply?
In addition to your application you'll need to provide documentation around your payroll calculation, the number of employees on your payroll and that you were in business on February 15, 2020.
Each bank has different requirements, however, many of the usual requirements have been waived so that the loans could be processed more quickly. The documentation burden should be lower than a normal bank loan application. The important thing is to be ready when they ask. The quicker you can move the faster you can get approval and funding.
When Will the Cash Arrive?
There has been a lot of speculation on this. The going assumption is that most disbursements will not be made until at least the middle of May 2020. I am assuming at least eight weeks after application submission, which would be the first week of June 2020.
Share: