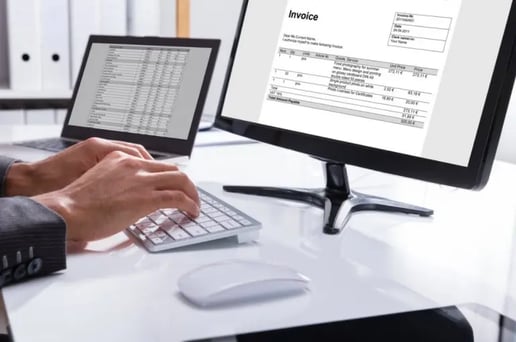 Great accounting systems build great companies. How do they do it? Reporting.
An executive's ability drive profitable growth is derived from his or her skill in doing two things: distilling data into smart business decisions and holding people accountable to execute those decisions brilliantly. Decisions and accountability impact the only metric that matters to every emerging enterprise: its ability to generate ever-larger amounts of cash.
Since cash is managed by the finance department it is logical that any data supporting cash generation efforts be managed there as well. Great accounting systems bind operational metrics to financial performance and effortlessly report results to management. These insights enable executives to make crisper, smarter decisions leading to continuous improvement and higher cash generation.
Here's what to expect from a great accounting system.
Visibility
Cloud based software applications provide real-time visibility to users any time on any device. At any given time a business owner should be able to look at their phone, tablet or computer and immediately know how much cash they have on hand, sales performance vs plan (by month, YTD, customer or product), cash flow, outstanding customer balances, amounts due to vendors and anything they want to know. These capabilities exist right now.
The keys to financial visibility are having a system in place to accurately book all transactions (ensuring data integrity) and a reporting system that provides data the way the company wants to see it. We see too many companies trying to run their companies using data their accountants need. Financial statements are important, but what a growing company needs is a management reporting system that speaks a language they can understand immediately, detects patterns in data and communicates performance throughout the organization.
Reports that Matter to You
The whole reason why we have systems in the first place is to get information about our business. The ability to customize reports is a key component of a great accounting system. People need to see information the way they want to see it. Some folks prefer tables, others want charts. Some like lots of detail, others want summary data. Customizing reports into something easily understood and communicated keeps the organization moving forward "on the same page." You don't need Excel to do this… a great accounting system generates these reports automatically.
Here's an example. If you have people making sales on commission, you may want reports on who your top performers are and what commission structures delivered the highest sales. You might also want to know products were sold and their profitability after commissions. Great systems can give you this information in real-time, and even produce trend analysis to show past performance and projected growth.
Automation
Automation saves time and improves accuracy. Whether its downloading transactions from a bank or connecting to an eCommerce platform, a great accounting system makes automation as easy as possible. It should be able to connect to virtually any system, eliminating time and errors made during manual entry.
Today's great accounting systems integrate operational data to create financial analytics. One system we use, SageIntacct, connects to customer data (among many other systems). We can calculate metrics like Cost to Acquire a Customer or Revenue per User right in SageIntacct – no need to dump into Excel and distribute.
Scalability
A great accounting system grows as you do. We've come across desktop-based accounting systems that get buggy and bogged down when their file size gets too large. At some point the company outgrows it and needs move on. As anyone who has migrated accounting systems will tell you, it is a task you only want to do once.
A scalable system not only offers higher capacity but better features. You may want to automate revenue recognition if your SaaS business takes off. Opening up overseas? You'll need multi-currency capabilities as well as consolidations. A cloud-based system offers scalability to you when you need it, so you are not paying for something you do not use. Entering information into a common system via a browser makes training easier and enables workflows to be standardized globally.
Great accounting systems build great companies through reporting that drives decision making and accountability. They are available to companies of all sizes and stages of development.
Maybe it's time to see what a great accounting system can do for you?
Share: