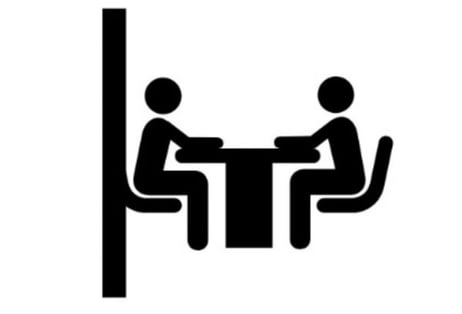 f you are an entrepreneur with hopes of raising venture capital, know this: VCs are in the fundraising business, too. In fact, they need capital more badly than you do. No capital = no fund = no business. Entrepreneurs can bootstrap a business much more easily than a VC.
Here's why VCs negotiate so hard and what you can do to get a better deal.
Venture Capitalists are Excellent Dealmakers
VCs are excellent dealmakers. Doing deals is what they do for a living – both to raise money for their investment funds and to deploy that capital favorably. Entrepreneurs tend to be more operational. This can put an unprepared entrepreneur at a disadvantage. Prepare yourself by understanding the motivations behind VCs and positioning your company favorably.
They Raise More Money Than You Ever Will
Venture Capitalists raise money for the funds they use to invest in your business. They go to institutions with huge pools of capital (such as pension funds) and shop their track record. They promise above average returns based upon their ability to source, fund and exit the next Facebook or Google. To get above average returns, investors have to be willing to accept above average risk. Venture capital investing is certainly risky – only one or two of every ten portfolio companies exit with significant returns.
There's only one problem. As a whole, venture capital returns have not been worth the risk. The Kaufmann Foundation, a leading advocate for entrepreneurs, analyzed its 20-year history of venture investing experience in nearly 100 VC funds. They found that only 20% of them generated returns that beat a public-market equivalent by more than three percent annually. Over 60% of funds failed to exceed public market returns. While this hasn't stopped the stampede of capital into VC funds, it has concentrated it in fewer and fewer firms that can demonstrate a consistent market-beating track record.
VC firms increase their returns by lowering the cost basis in their investments – the value at which they invest in a company. This means that the better deal they get, the more likely it is they will generate a higher return. Keep in mind they are not just negotiating valuation. The terms of a deal can vastly increase a VC's exit payout at the expense of the entrepreneur and less senior shareholders. Terms matter more than valuation. Too many entrepreneurs make the mistake of focusing on valuation only.
What You Can Do To Get The Best Deal Possible
Hire GREAT Advisors
Find yourself a great attorney with lots of experience dealing with VCs and listen to what he or she says. Align yourself with deal folks to counteract the great deal person you are negotiating against. If you can afford an investment banker or have a trusted friend with deal experience, add them to the team.
Execute Brilliant Due Diligence
The due diligence process is not just a forensic review of your company's data. It's also a test of your company's readiness to accept outside capital and how well you will work with your new investors. Get your financial statements, systems and processes in order. Have all your documents organized and available for review. Get your cap table straightened out and freeze it during the process.
Create an Auction Process
Position your company to get more than one term sheet. Yes, this sounds obvious and is not easy to do. What you can do to increase your chances is develop and nurture relationships with several VC firms before you need to raise capital. Remember, they thrive on deal flow and need a wide network to source deals. If you have a compelling story and are asking for advice, they'd be happy to help you. Remember the old adage "if you ask for money you'll get advice, if you ask for advice you'll get money."
Know the Current Deal Market
Venture investing is subject to the same economic laws of supply and demand. If the market view is that there are lots of high-quality companies available for funding and the exit market is robust, VCs will tend to invest more money. This increases the "demand" for deals and makes prevailing terms more favorable for the entrepreneur. Know what the prevailing market terms are and factor in public securities markets. A bullish stock market indicates may indicate an appetite for IPOs and also increases the returns of the large funds that invest in VC funds, creating a favorable fundraising market for VCs.
Share: