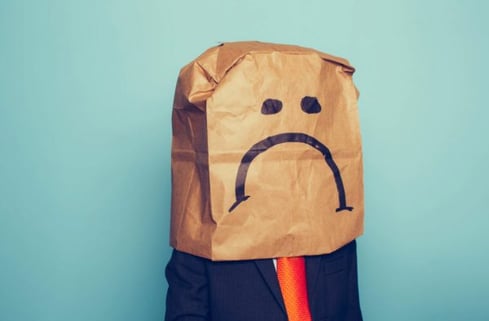 Think your fast-growing company's finances are a mess? You are not alone. Virtually every startup struggles to establish a sound small business financial management system.
The good news is that there are four steps you can take to turn embarrassment into pride.
Step 1: Admit you have a problem
I recently had a conversation with a small business owner. He told me his finances were "a mess" and that he was embarrassed that it had gotten to this point. While he was happy with increasing sales, he had no idea what his profitability was and why he always seemed to be scrambling for cash. His problem wasn't that he didn't understand the importance of finance… his problem was that he had no time.
I explained to him that his situation was common and that it was fixable. Fast-growing companies focus on one thing: growth. He was doing his job investing cash in selling, marketing and producing his software. Accounting wasn't a priority until cash flow was inhibiting growth. It was the right time to start exploring ways to improve his systems.
He could not grow his way out of the problem. It was the right time to start exploring ways to improve his systems so he could both grow and improve his cash flow at the same time.
When cash flow is inhibiting growth, it is time to explore upgrades to your financial system.
Step 2: Find the right solution for you
The next step is to seek out a solution that works for you. Small business accounting operations can work many different ways. When we speak with business owners, we ask what decisions they made to eventually call us. Their top questions are:
Do I want to create and manage a financial system in-house or outsource it?
Do I want accounting staff on site or remote?
What help do I need?
In-house or Outsource
In the early stages of a startup, practically every business owner keeps their own books and has an accountant prepare their taxes. As the business grows, doing the books gets harder. Transactions are more complex and owners are focused on other tasks. The simple in-house set up at the beginning can either be augmented with more staff or outsourced.
An in-house system will be entirely under your control. You can maintain staff onsite, dictate their schedule and manage their work. It will also be the most expensive option both in cost and time. You'll have to invest in software and systems as well as manage the financial department. Check out this calculator to see what a bookkeeper, controller or CFO would cost your business annually.
Outsourcing enables you to engage experts who can bring people, cloud-based technology and processes to your organization. It will likely be a more affordable option, will solve your urgent problems more quickly and can provide a steady hand while you focus on growing the company. It is a part-time resource, however, so you'll have to accept less control over a worker's time and location. Most outsourced financial operations work remotely.
On-site vs. Off-site
It is easier today than it has ever been to work remotely. It comes with an added benefit of making workers more productive. That being said, only 7% of US companies offer flexible workplace options.
Some companies may require someone on-site due to the workflow of the business. Other businesses are fine plugging into a virtual environment. On-site work will be more costly than off-site work, even for a part-time outsourced resource. This is mostly due to the person being dedicated 100% to your work while on-site.
Choosing The Help You Need
The final part of a solution that works for you is getting the resources you need. Many business owners want a CFO but really need a good bookkeeper to get the books in shape. Be careful not to overhire your needs… we've worked with plenty of outsourced CFOs who spend far too much time trying to get good data.
We can relate the accounting needs to the role that person plays on your team:
Bookkeeper
This staffer does the daily processing of invoices, bills, deposits, etc. At the end of the month the bookkeeper will reconcile all bank and credit card statements. They may print financial reports from the accounting software they use. The bookkeeper's role is to accurately book all financial transactions.
Controller
The Controller prepares financial statements: balance sheet, income statement and cash flow statement. They report on the financial health of the business, automate and streamline processes, and implement proper financial controls. The Controller's role is to maintain the integrity of the financial system to ensure timely and accurate financial reporting.
Chief Financial Officer
The CFO is strategic. He or she will prepare a financial plan and key performance indicators, helping you hold the organization accountable for performance. They'll augment the plan with ongoing financial analysis and advice to help the company better execute. The CFO's role is to efficiently allocate resources to maximize their return on investment.
Many high-growth companies need all of the above but cannot afford it. This is when outsourcing becomes attractive. You can rent as much or as little financial help as will fit your budget.
Step 3: Make an investment
Like other parts of your business, an investment in sound financial practices requires an ongoing investment. Figuring out the right level of investment depends on what you need, your budget and your current stage of growth.
Non-inventory firms with less than $1M annual revenue, low transaction volumes and a fairly simple business can employ a part-time bookkeeper that will handle 80% of the company's needs. These needs are transaction-based: creating invoices, collecting payments, booking payroll, paying bills, etc.
When first starting out, many business owners hire an external bookkeeper at some hourly rate. They'll typically spend a few hundred dollars per month. Stepping up into a more sophisticated operation will generally require an investment of at least $1,500 per month. This compares to around $4,000 per month for a full-time bookkeeper. Keep in mind that more time will be required to manage an in-house operation than an outsourced one.
Step 4: Execute
Once you've figured out the type of solution that works for you and a budget, it's time to execute your plan.
If you are looking for internal resources, you can post to various online job boards, search for candidates on LinkedIn, or hire a recruiter. We don't find many early stage companies using recruiters due to their cost. Good accountants are in high demand, so requirements like a CPA will cost more than those without a credential.
If you choose to outsource, find a resource that fits your criteria. Outsourced accounting takes many forms, from independent contractors to full-service accounting practices and boutique firms that only do outsourcing. When speaking with outsourcing firm check to see if they have knowledge of your industry and the right resources to staff your account.
Upgrading your company's financial operation is not an easy task. There are many factors to consider and it will require an investment of your time and capital. A system that better secures your company's financial future will provide better insights into your business, enabling you to save time and manage business expenses. Most importantly, it ensures all your hard work pays off long term in the area it matters most: ever increasing cash flow.
Source: Telecommuting Trend Data (updated July, 2018), GlobalWorkplaceAnalytics.com
Share: