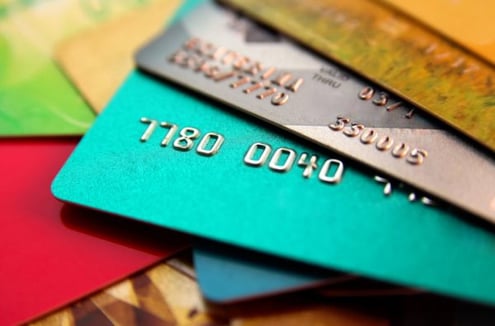 You can, but it will cost you.
One of the more common mistakes we see small business owners make is charging personal expenses to their business. Many people do it to get the points. Others may do it by mistake. Whatever the reason, habitually mixing personal and business charges on your corporate credit card can become quite costly for you and your business.
We are all aware of the tax problems that could happen if you are ever audited by a state or federal agency. Were you also aware that using a corporate card for personal expenses in a business with multiple owners could be considered embezzlement? While violating the law cam be very costly, here are five other reasons why running personal expenses through your business can cost you.
Financial Statements Will Be Incorrect
If you have personal expenses in your profit & loss statement you will not be getting a true picture of your company's performance. You are likely underreporting your business income. This bad data could impact your business decisions and may cost you more in taxes when adjusting income for unallowable personal deductions.
Increased Professional Services Fees
At some point, either your bookkeeper or tax preparer will need to separate business and personal expenses. They will charge you a fee for this extra work. Had you put personal expenses on your personal credit card you would avoid this cost.
Business cash used to pay the corporate credit card may create a hidden tax liability
Cash Position Will Be Incorrect
Many business owners will classify their personal expenses to a partner capital account. This keeps it off the profit & loss statement.
The problem is that the company is using business funds to pay the credit card company. If you are using a cash-basis profit and loss statement to estimate your year-end tax liability, you may be surprised when you see a big difference between the cash your business generated and what you took out in distributions. That difference may also be taxable, costing you more money.
Business Credit Card Issuers May Not Extend Benefits to Personal Purchases
The regulations that cover business cards do not provide the level of protection given to consumer cards. The Credit Card Act of 2009 allowed credit card issues to offer consumer cards certain protections that may not apply to business accounts.
One area where this can be costly for you is disputed charges. Business cards assume a business will work out the problem with a vendor. The threshold for clearing a dispute with the credit card company is higher. You may be stuck with paying that personal charge for a product or service you didn't like.
Investors and Lenders Don't Want to See Personal Charges on your Business Books
Don't run personal expenses through your business if you are planning to get a business loan or to raise venture capital. Investors and bankers don't like seeing your business being used as a personal piggy bank. They expect business to be separate from your personal life and will likely question other areas of your business if they feel your personal expenses are excessive.
What You Can Do
Get a business credit card and only put business expenses on it. If you need cash for larger dollar purchases consider getting a business line of credit as well. You'll get a lower interest rate and may be able to borrow more than your credit card limit. I recommend getting a business line of credit even if you don't need one.
Determine a fixed amount you need to cover your personal expenses on a monthly basis and transfer that amount into your personal bank account. Don't forget to set aside money for estimated taxes as well!
If you have any cash left over at the end of the year, you can then decide how much to reinvest in the business and how much to take personally. If you have any high-interest debt consider paying that down to save money.
It's The Right Way To Run Your Business
Ultimately, it's just the right way to run a business. If household names such as Apple, Google or Amazon would never allow personal expenses to be charged to their company than neither should you. The benefits clearly outweigh the costs. Keeping personal expenses separate is easily done – just use a personal credit card. The costs are high: bad business data, additional professional services time, risk of losing needed funding and lack of consumer protections on a corporate card.
Share: