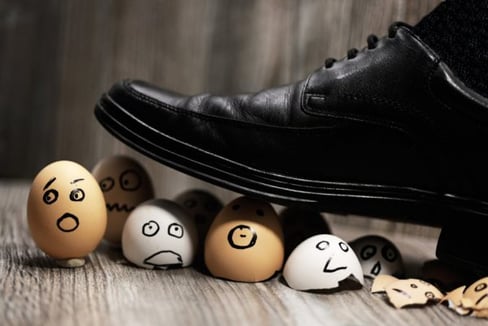 One of my first CFO jobs was a really tough gig.
It was an early-stage company that had already burned through most of its Series A. We were missing our numbers and cash was tight. We lacked negotiating leverage and the current investors were not keen on putting in more money. For months we lived very lean.
Eventually, we got the cash – and a new board member that taught me a lot about board dynamics and their impact on a company.
Types of Board Members
There are many types of folks that serve on a board. Three of the most common I have found are:
The Educator. This is the consultative board member finding ways to work with management on the common goal of growing the company. They are easy to talk to, advocate for the company and understand their mentoring role in the business. The best kind of board member there is.
The Dealmaker. This is the person you want on the team when you're in M&A mode or ready to exit. Sharp, abrasive, maybe a bit ruthless at times. They'll get you the best deal, however, and you're glad he or she is on your team.
The Meddler. This is the person who's job seems to be to piss you off. Phone calls at all hours, email barrages, wants to know every detail going on in the company. A micromanager too often acting in their own self-interest at the expense of the company.
Which board member will you get after you raise capital? You'll have a pretty good sense when you're working with them during due diligence.
Engage Early and Often
The best way to manage your board is to engage them early and often. The time between meetings board meetings is when the real work gets done. A board meeting should not contain any surprises. Keeping your board informed of all issues, not just good news, is a key responsibility of the CEO.
A benefit of regular contact is that it builds a great relationship with the board. Over time you'll gravitate to one or two members you work with regularly. They can keep other board members informed as necessary and can be key allies during board meetings.
Dealing With The Meddler
We've all had to deal with the "smartest person in the room" mentality. Meddlers intervene when they feel they don't have sufficient influence on the company. Show them they matter by keeping them informed regularly. Don't just call with news. Call and ask for advice. Everybody loves to answer the question "what do you think?"
Reach out on a personal level as well. Offer to meet for lunch or dinner and make the agenda anything but work. Meddlers just want to be heard. If they feel like they are they'll likely turn their attention to other interests.
If you simply can't manage the meddler, then it's time to ask other board members to intervene. If they are reluctant to, you may have another problem: the board may have lost confidence in the company's leadership.
How a Bad Member Can End Your Company
Bad board members force a company to do something it cannot do. For example, a board member with a large investment may only agree to a new round of financing if the valuation is higher than theirs. The problem is if the company is distressed it may not be able to raise an up round. If it can't raise money, the company ends.
The board member I dealt with as CFO became the largest shareholder in the company. He was a dealmaker. He was unhappy with the company's performance. He was right – we weren't hitting our sales numbers. Eventually, he felt he could do a better job than our CEO, so he made himself CEO. The problem was that he was a dealmaker, not someone who operates companies. Within a year the company declared bankruptcy and liquidated.
The takeaway here is to put together a board that works for you and the company. Virtually all new early stage investment capital comes with board representation. Make sure you are aligned with your future board members before you take their money.
Share: