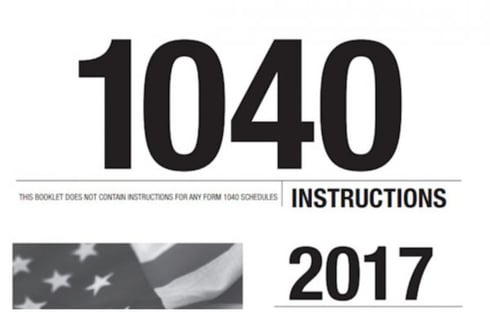 Personal tax returns are due soon. Many business owners dread the thought. Our personal returns are different – many of us earn passive income and need our corporate or partnership returns completed before we can file our personal returns. If you know you won't be ready by April 15th, instruct your accountant to file an extension now.
Here are some tips to make tax time easier for you – and your accountant.
Start organizing early
This is your accountant's busiest time of year. They work on multiple clients and have systems in place to organize and verify data. You reduce the risk of restated returns by providing your accountant complete documentation as early as possible. This extra time allows him or her to examine your returns to help you be compliant and possibly spot additional deductions you are entitled to receive.
Keep your data all in one spot. Digitize it.
Digitizing makes it easier to send to your accountant and keeps a backup of your paper records. Your data will generally include:
Salary reported to the government (W2)
Your share of your business' income (K-1)
Interest and dividend income (Form 1099 from banks and brokerages)
Mortgage interest and property taxes (Form 1098)
Health insurance premiums paid by business owners
Year-end bank and brokerage statements
Charitable contributions
For sole proprietors, a record of all your receipt and expenses, including large purchases (Schedule C)
Tally of medical expenses not covered by insurance or a Health Savings Account (HSA)
Mark any noteworthy events
Inform your accountant of any noteworthy events, These events can impact your taxes:
The birth or adoption of a child
A child attending college full time
A home sale or purchase
Changes to marital status.
Put key dates on your calendar
March 15th – Corporate tax returns ( 1120S) and Partnership returns (1065) due. (the 1065 changed in 2016) or extension requests for these returns
April 17th – Corporate tax returns (1120) and Individual returns, extensions and 1st quarter estimates due
June 15th – 2Q estimated taxes due
Sept 17th – 3Q estimated taxes due. S-Corporation and Partnership extended returns due
Oct 15th – Extended Corporation (1120) and individual tax returns due.
Jan 15th – 4Q estimated taxes due
Book a time to discuss next year with your accountant
The most sweeping changes to federal tax laws in 30 years take effect in 2018. Book an appointment now to meet speak with your accountant about them. Schedule it during the summer when your accountant is less busy and has about six months of history to review your situation and make recommendations.
Share: