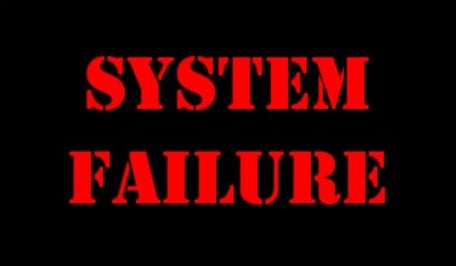 Most companies start out with a financial system that takes care of basic needs, like QuickBooks. The problem is that fast-growing businesses soon run up against its limitations: inadequate reporting, data accessibility issues, manual processes and low system integration. Companies tend to fix these problems through spreadsheets, which create new problems (like working off the wrong version of a spreadsheet). It can get maddening in a hurry, causing companies to make critical decisions in error.
If your company is experiencing any of the signs below, it may be time to upgrade your financial operation.
1. Over-Reliance on Spreadsheets
If you are exporting data to multiple spreadsheets or developing other workarounds to get the data you need, you are compromising your financial system. These workarounds lead to data-entry errors, process inefficiencies, wasted time and a lack of control. A good financial system can automate many of these tasks without a spreadsheet and report them accurately.
2. Excess Manual Data Entry and Re-Entry
Most companies don't integrate QuickBooks with other key business applications and just manually enter data. As transaction volume and complexity rises, so does the time it takes to enter data – and the cost when that data is wrong.
3. Inadequate Reporting
Companies don't use financial statements to operate their business. They use other systems to get detailed data on sales and margins. The problem is that systems like QuickBooks are meant to be financial reporting systems and not management reporting systems. They don't do a good enough job linking operating metrics to financial performance. Companies need customized reports that provide clear insights into what is driving increased profitability.
4. It Takes Too Long to Get The Right Data
If you have to wait more than a few minutes to get the financial data you need, you are losing time and money. Cloud-based financial systems operate off a "single source of truth" that anyone with a device connected to the internet can see. You should not have to ask your accountant for routine financial data.
5. Losing Money Due to Poor Financial Controls
Inadequate financial systems make it difficult to identify problems. They also are inefficient, costing time and money. One example we see often are recurring software charges at our customers… they pay these monthly costs for years and don't use the application. A proper financial system reviews all costs quarterly and removes those no longer needed.
What You Can Do
Emerging companies want to maximize investment in activities that grow the top line. A proper financial infrastructure can help grow the top and bottom line through greater insights, metrics and accountability. Companies have two options: build the financial infrastructure in-house or rent it.
While in-house operations give the company total control of its financial operations, it can come at a high price. Good Chief Financial Officers cost over $200,000 per year before staff and systems, which is out of reach for many young companies. Outsourcing accounting and finance is often a good fit as a company can access strong systems and talent at less cost than building an in-house team. By quantifying sales growth opportunities, setting performance measures and identifying cost savings, a good financial operation can often pay for itself.
Share: